Go to your merchant dashboard and ask your question via our chatbot or click the 'feedback' button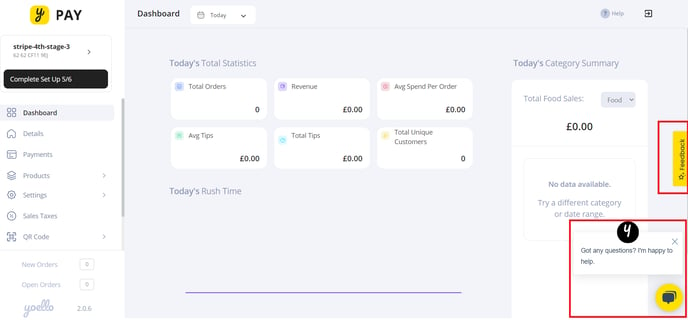 You can use our chatbot to search for the answers to any questions you have.
If you are wanting to report an issue on the dashboard, click the yellow 'feedback' button on the right hand side. You will be directed to our "Help us improve Yoello" pop-up. The information required is:
Email Address
Venue Name
Leave a comment about the issue or improvement you would like to see
Attach a Screenshot (Image of the issue or where you would like to see the recommended feature).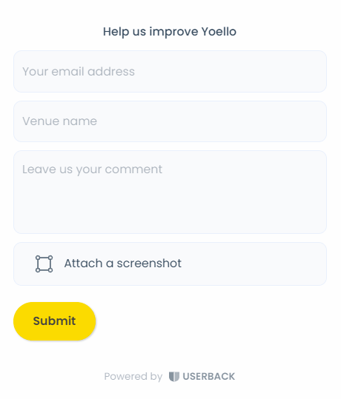 Here you have the option to take a screenshot or screen record your dashboard page to demonstrate any issues you may be experiencing.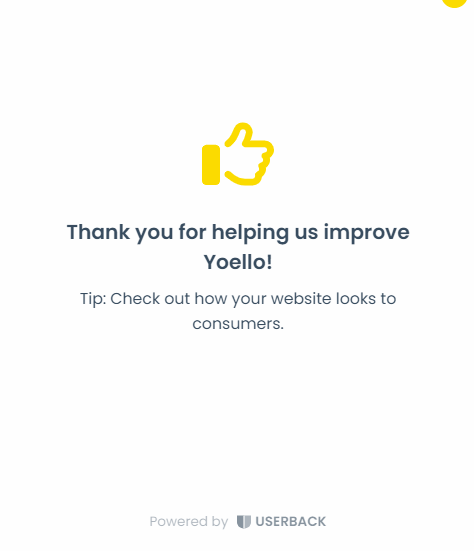 Your feedback will then be reviewed by our product team.
---
If you require any further support, please contact us on support@yoello.com, submit your query on this support contact form, or on the below phone number.
GBR/IRL: +44 330 818 0264
USA/CAN: +1 (202) 773-4065
AUS/NZL: +61 (02) 6169 1532