How to adjust font size, volume, brightness, and other issues such as screen timeouts.
---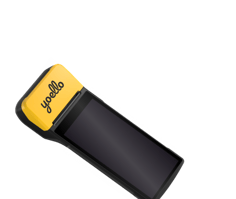 In order to amend your POS settings you will need to go to the home page of your Yoello POS terminal.
If you are in the Yoello app you will need to click the circular button at the bottom of the screen to get back to the home page.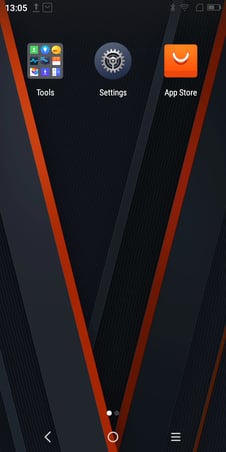 From the home page you can select the 'Settings' app, which will take you to the page below: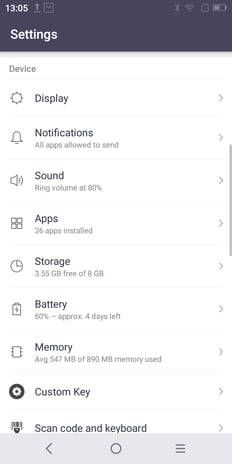 Then go to:

↑ To amend these elements, you will need to go to 'Display' option shown on the right, out of the list above.
Brightness Settings:
At the top of this 'Display' screen you can drag the toggle at the top to the right to make the screen brighter, or drag it to the left to make the screen darker.
'Sleep' time:😴
Select the 'Sleep' option, and you can choose from the scroll list how long you would like your device to wait before it goes into sleep mode. For example, if you select '1 minute,' the device will go into sleep mode after 1 minute of inactivity on the device.
Print Font Size settings:
Go into the 'Font Size' option, and from here you can then drag to bar across to increase, or decrease, the font size; you will an example of text above to show you what this will look like once saved.
Alert Volume:⚠️

If you want to make the notification 'beep' louder, go into the 'Sound' option shown above.
From here, you can amend the 'Media Volume' to change the volume of the new order alerts, by turning the volume up or down using the toggle.
---