Head to the 'Order History' tab of your merchant dashboard
When here, you can see all your orders and their existing status.
Placed orders have been made and not yet accepted by you.
Accepted orders have been accepted and are sitting in your 'Open' tab
Finished orders are finished
Rejected orders mean that a customers bank has rejected the transaction and the customer has not yet paid
Refunded orders and void orders have been refunded to the customer
Partial Refund orders mean that an item/s has been refunded from the order.

You can search at the top for an order, using the Order ID, table number, email address or contact number of the customer.
Please Note: If searching by Contact Number ensure you include the country code for the phone number (e.g. +44 for UK numbers)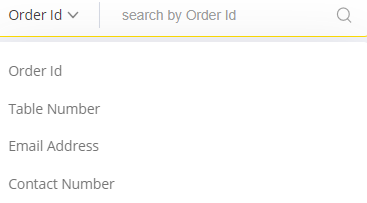 You can also filter the order history page by dine-in, home delivery, collection, and venue table area!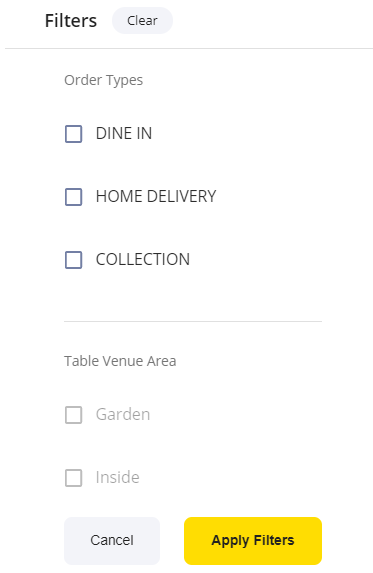 Once you've found your order, click on it to view the details and from here you can also void historic orders: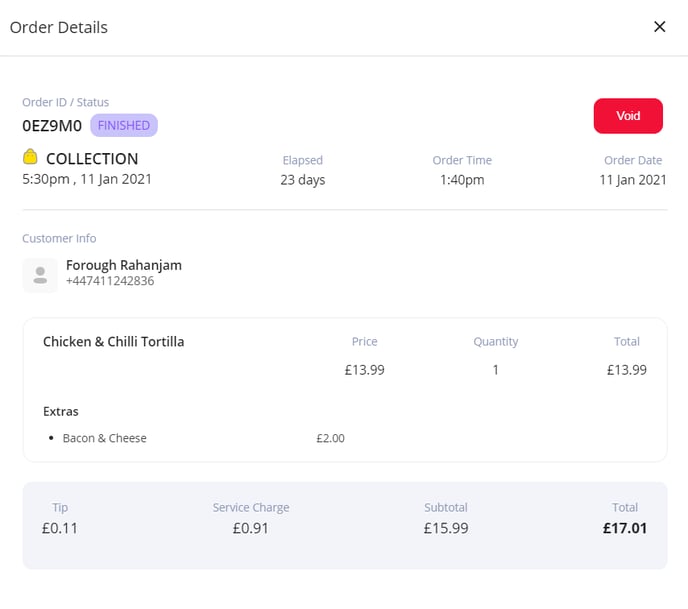 ---
If you require any further support with Order History, please contact us on support@yoello.com, submit your query on this support contact form, or on the below phone number.
GBR/IRL: +44 330 818 0264
USA/CAN: +1 (202) 773-4065
AUS/NZL: +61 (02) 6169 1532