Setting up on the dashboard is easy! Refer to the pop up on your merchant dashboard that shows your progress, once complete everything on the list this pop up will disappear!
When you login to your dashboard you will be able to see a countdown button in the top left-hand corner of your merchant dashboard, if you click on this it will open out the pop up which shows you is left to set up before you can go live!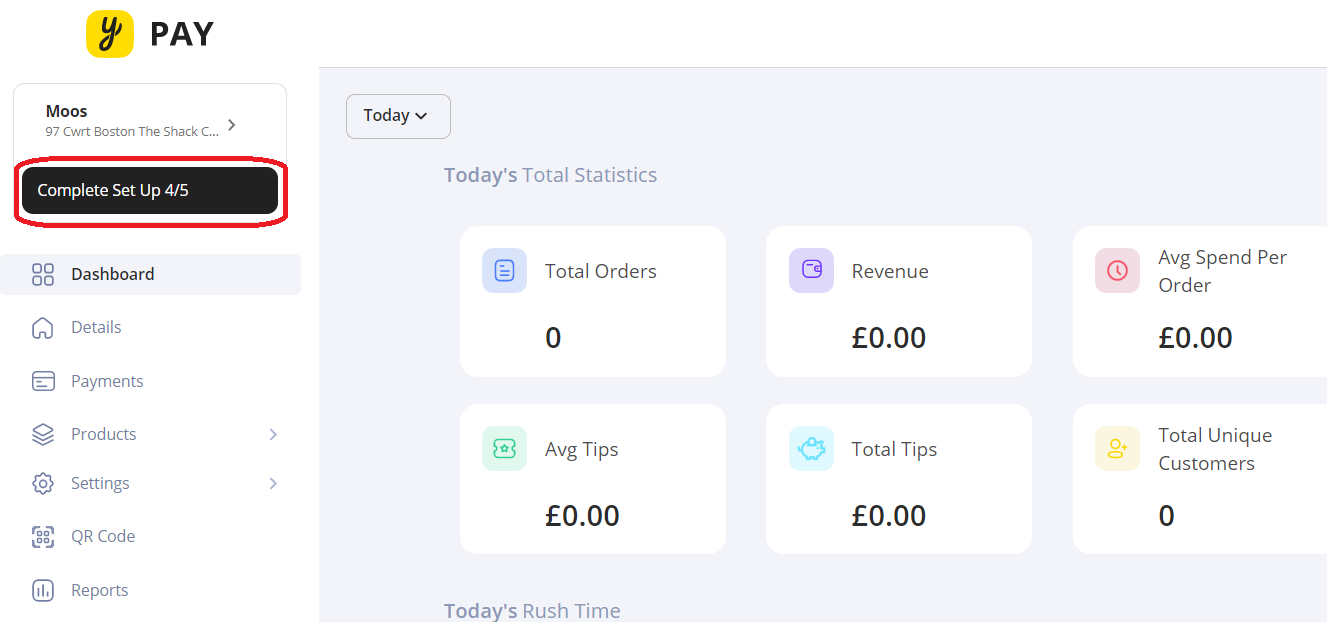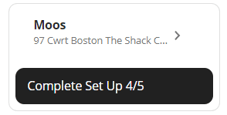 Click on this box to see the setup pop-up. Click on the lines to be directed to the page to set up. When you've completed a section it will cross through and read 'completed'.
Once you've completed everything, the pop up will disappear and the 'complete set up' counter on the top left will also disappear.
Yoello pop-up Epos Now pop-up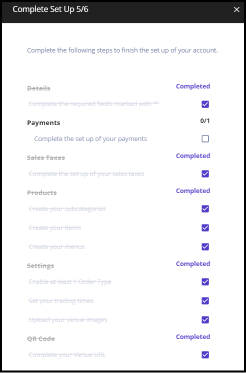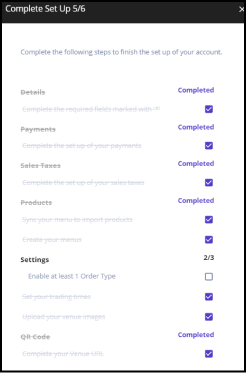 ---
If you require any further support with getting setup, please contact us on support@yoello.com or on the below relevant phone number.
GBR/IRL: +44 330 818 0264