If you have forgotten your login details, or if Yoello states your details are incorrect, please follow the below steps.
IMPORTANT: Yoello now requires customers to enter a secure password. If your password isn't secure enough, Yoello will ask you to reset it and you will be met with the following page (See Image Below).
IMPORTANT: Passwords must now include: Upper Case & Lower Case Characters, a Number and a Special Character. Any user with a password that doesn't contain this will be unable to log in until they reset their password with the above criteria filled.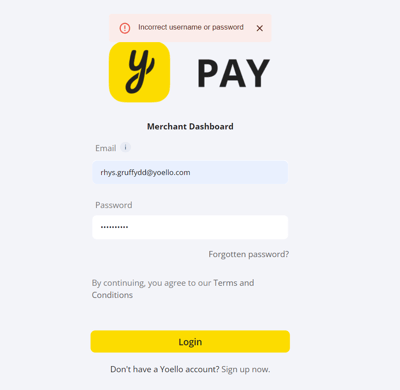 To reset your password, visit partners.yoello.com and click 'forgotten password'.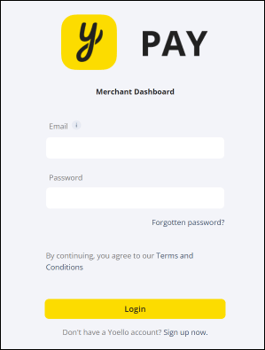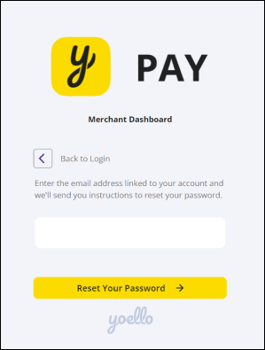 Once you have selected 'Forgotten Password', you will be sent an email with a Verification Code. Once you have located the code, Just head back to the Yoello page and enter the code below along with your new password.
Warning: do not copy & paste your verification code, if not copied correctly, it may include spaces.
Enter Validation Code and Set Your Password: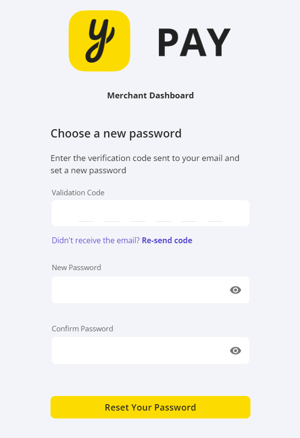 Once you have set your Secure Password, you will be able to continue to use Yoello as expected.
If you require any further support, please contact us at support@yoello.com or on the below relevant phone number.
GBR/IRL: +44 330 818 0264
USA/CAN: +1 (202) 773-4065
AUS/NZL: +61 (02) 6169 1532