Updating your merchant and venue details
To gain access to your dashboard you will need to first complete the Details section of the Merchant Dashboard
Details
Please complete this tab in order to access the other parts of the dashboard.

Merchant details
Enter your personal contact details- these will not be visible to customers but are for Yoello's records if staff need to contact you.

Venue Details
Please complete your venue information, which will appear to customers on the landing page of your Yoello platform. Ensure you set the country and time zone.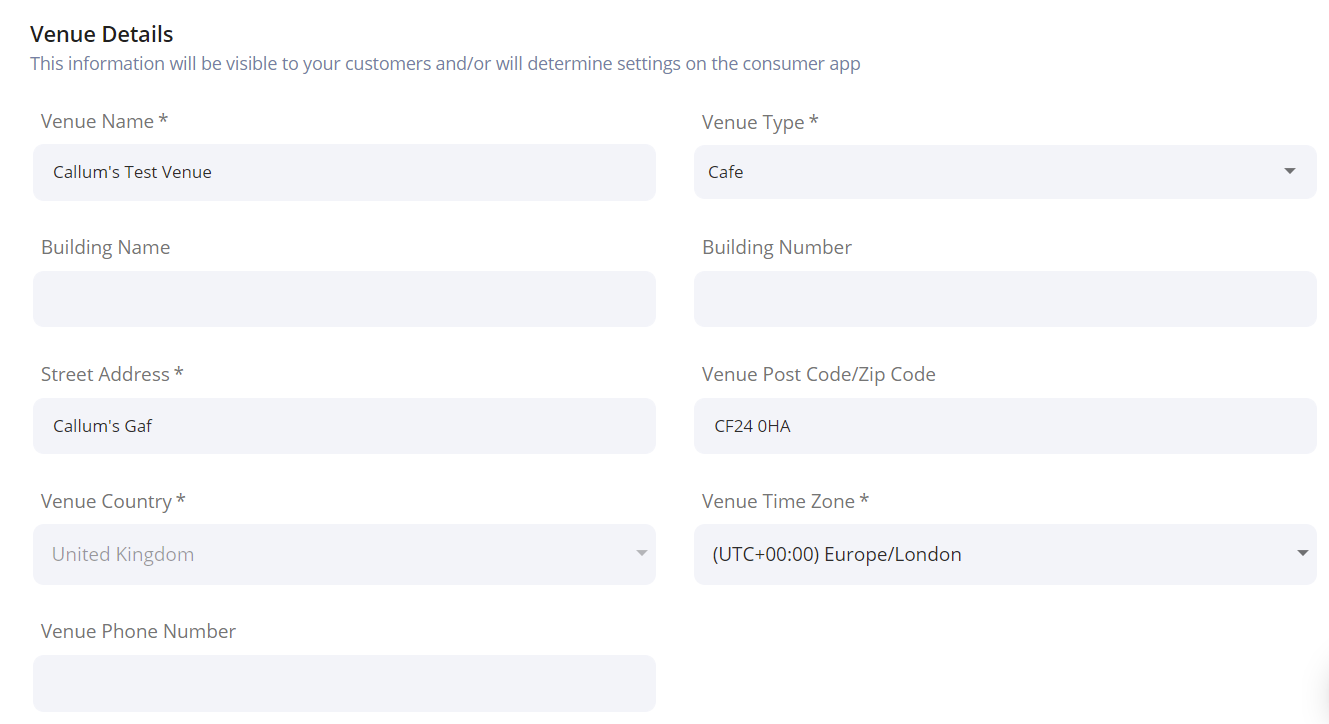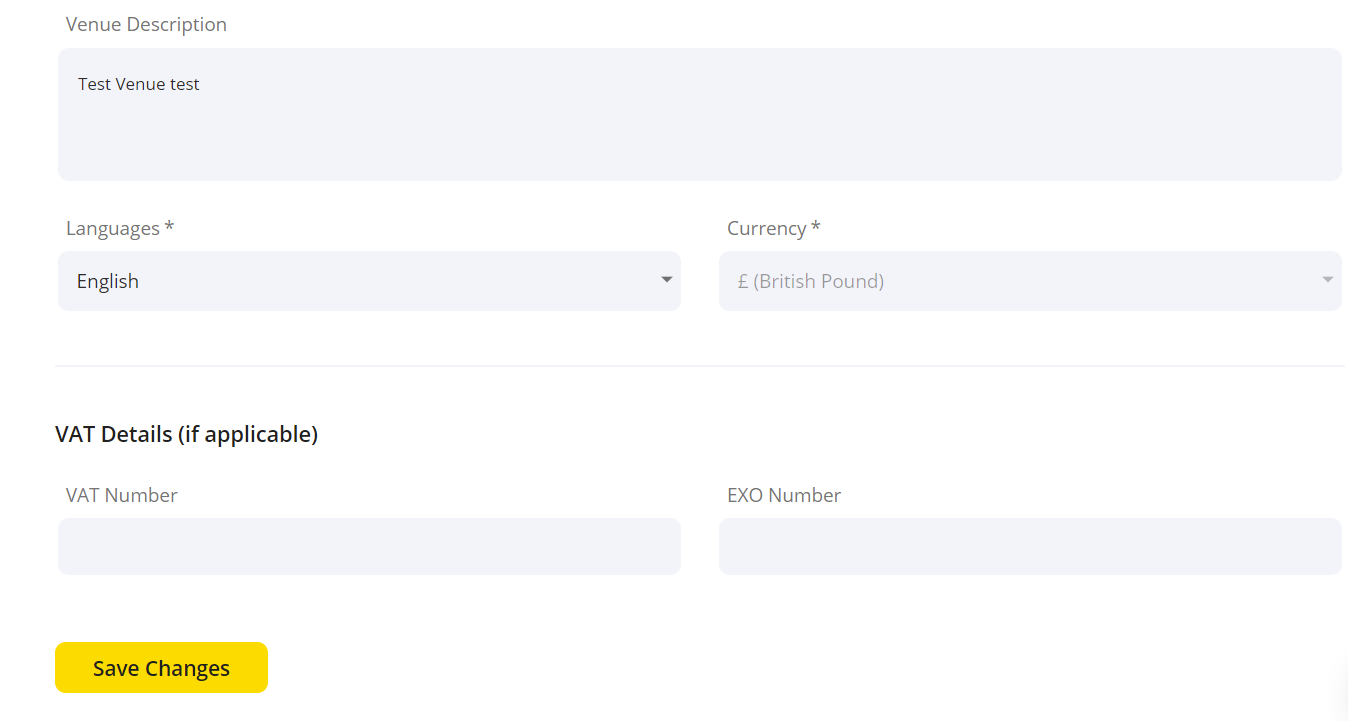 Yoello landing page:
---
If you require any further support with User Management, please contact us on support@yoello.com or on the below relevant phone numbers.
GBR/IRL: +44 330 818 0264
USA/CAN: +1 (202) 773-4065
AUS/NZL: +61 (02) 6169 1532