Order Report is now available for Pay at Table! Please have a look below for instructions to access these reports.

To access your Reports, please see the below instructions:
Visit app.yoello.com.
Go to 'Payments' > Select 'Export'.
Enter the date and time ranges for which you wish to run the report. The report will only include information between the times you have specified.

Once you have set the date & time range, and selected export, an excel file will download to your computer with the report.
The Report will include:
Payment Date
Payment Reference
Payment Amount
Customer Name
Customer Message
Processing Fee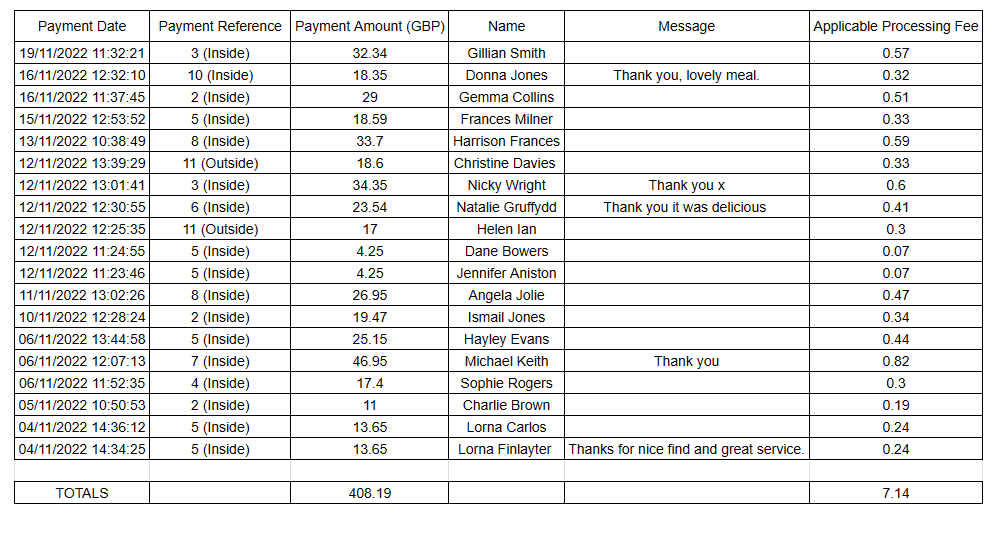 If you require any further support or have any queries, please contact us at the below details:
Email: support@yoello.com
Phone: 0330 818 0264
WhatsApp: 07360 542 602
Submit a support query: Contact us