Visit eposnow.yoello.com and go to the 'discounts' tab to set up a choice of different discount codes for your customers to enter at checkout
Set up discount codes on the dashboard:
To set up or manage discount codes on the Order and Pay platform head to the dashboard - eposnow.yoello.com
Select 'Discounts' from the left hand side. Here you can see a list of existing discounts, turn them on or off and see the key details of each one.
To create a new discount code, click the button '+ create new discount'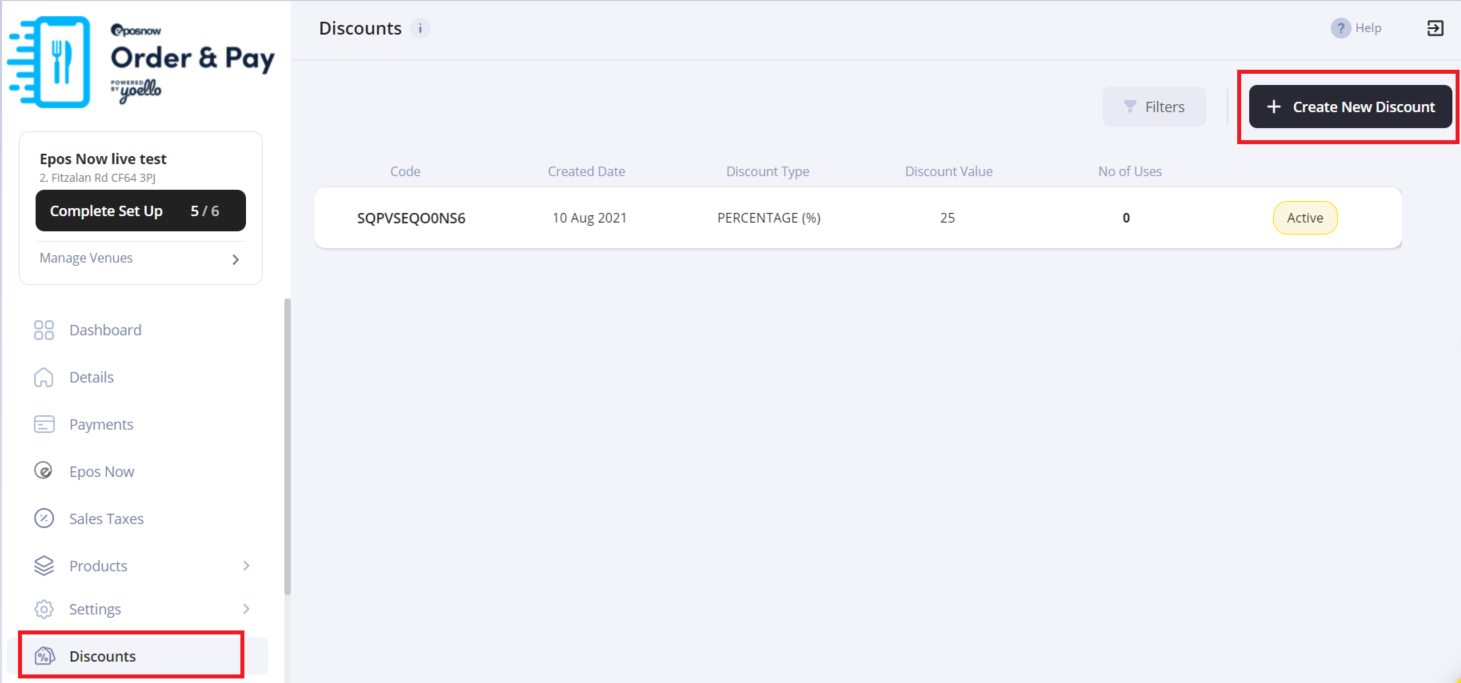 A box will pop up. Here you can:
Create the discount code - choose to autogenerate a code or type in your preferred code in the box, E.g. 10OFF
Enable or disable the discount
Set a % discount of £ value discount (e.g. £3 off)
Add a description (only visible to yourself on the dashboard)
Choose to apply a minimum order value or maximum number of uses if you like!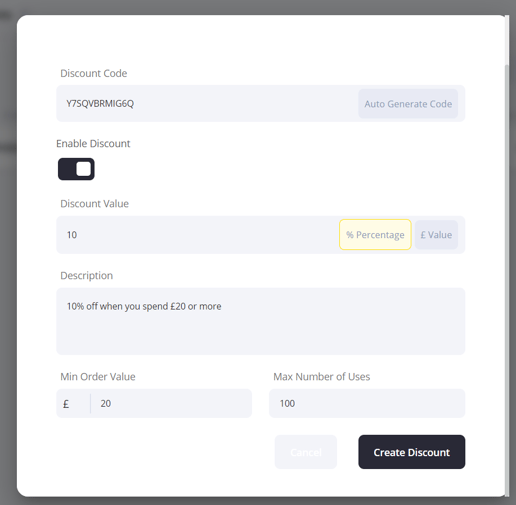 Your discount will then appear on the list of discounts and can be disabled at any time and you can see how many times it has been used. You can then share this discount code with your customers to use at checkout.

When a customer uses the discount code it will deduct from the final basket amount (it will not deduct on top of tips/service fee/delivery applied)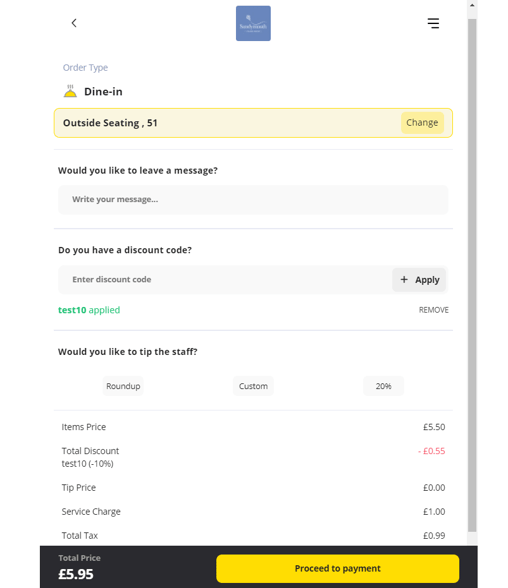 Epos now till process with discounts:
When a Yoello order arrives at your till, it will not display the discount code/amount applied until you click 'resume' on the order.
You will then see the 'total discount' amount on the bottom left of the order and the total as the amount paid by the customer (less the discount) - you will see there is nothing due on the order as normal.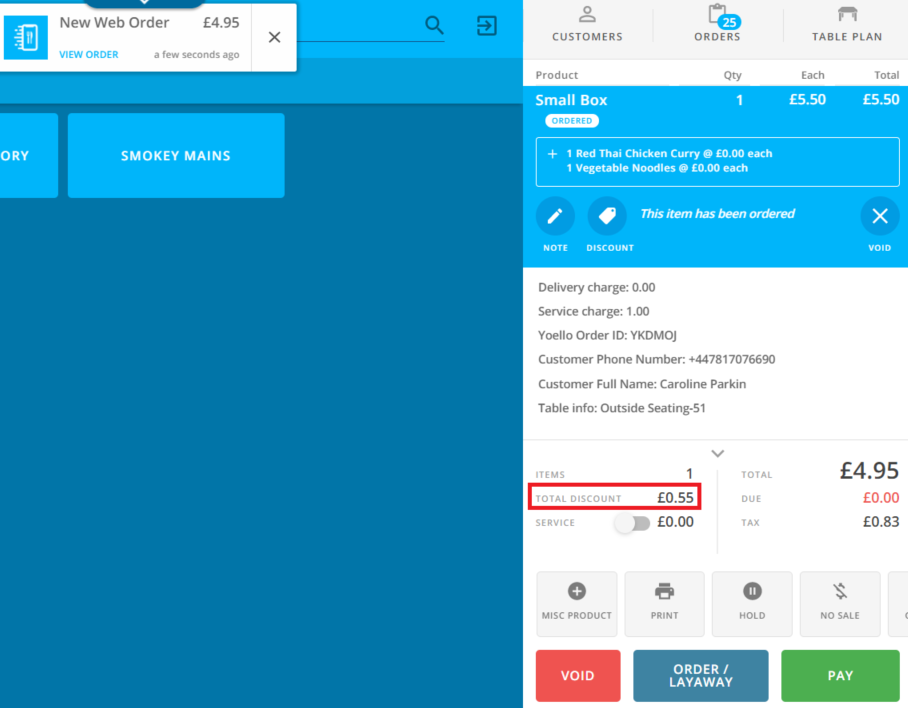 Click 'Pay' and you can see the discount applied on the 'discount' tab - do not 'remove discount' as the discount has already been applied on the order and the order paid for by the customer, so this will mess up your reports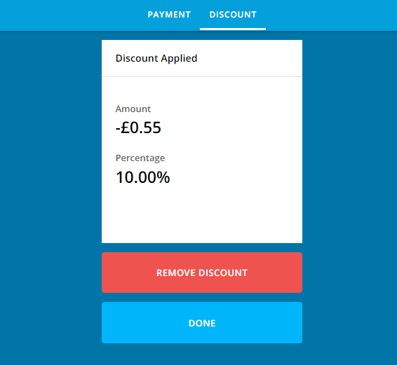 You'll be able to view the discount applied in the 'order history' on the Yoello dashboard and will also be able to view discount codes applied to orders and the amount saved on the order report: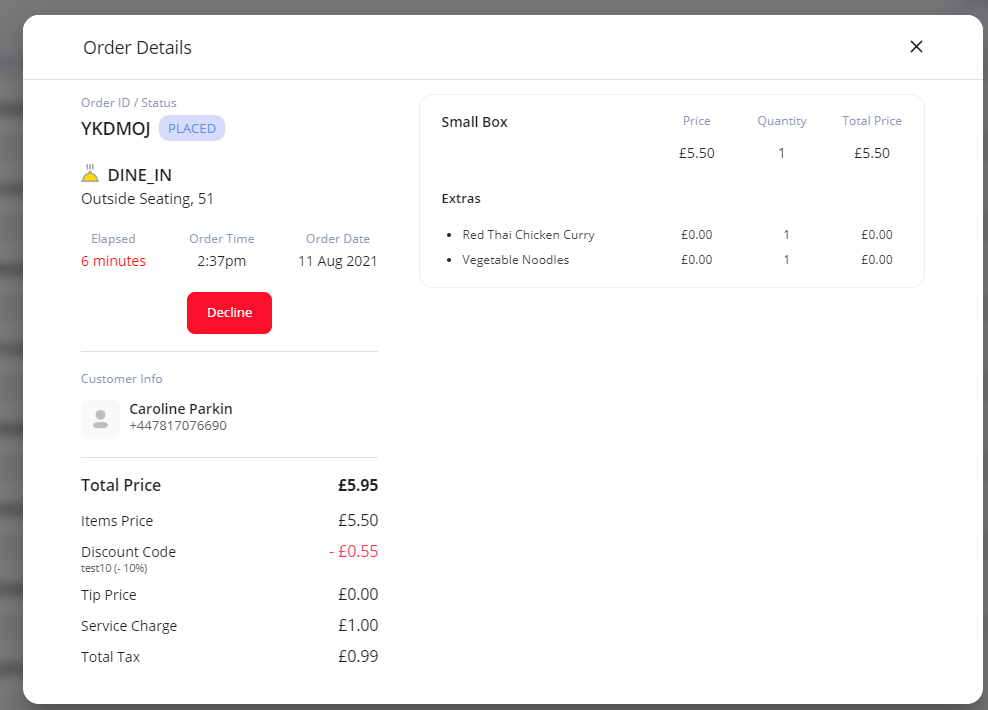 View discount code reporting in columns L and M of the 'orders report' - accessible via the 'reports' page on the dashboard.