As an Epos Now customer, you have access to the Epos Now tab on the merchant dashboard which allows you to sync your products from your back office.


When you press the 'Sync Products' button, the products in your Epos Now back office will be imported and synced onto your Yoello Menu. However, for the import to be successful, you will need to make sure that the products you wish to sync have the following criteria set:
Product is ticked for Sell On Web
Product has a Category
Product is NOT archived
To tick all of your products for Sell On Web quickly and easily, download the free 'Rapid Edit' app on the Epos Now app store. This will allow you to tick whole lists of menu items at once.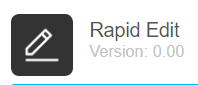 (Link: https://appstore.eposnow.com/s/app?appId=155)
If you are unable to find Sell On Web in your back office, please check that you have ticked 'Show Webstore Details' at the top of the products section in the back office. If you don't have that option, please contact Epos Now support to enable that option for you.
Any archived products will not be imported for the initial menu sync. If a product is archived after the initial sync and the products are subsequently re-synced, the product will then be toggled as 'out of stock' on the Yoello menu, but the item will not be deleted.
---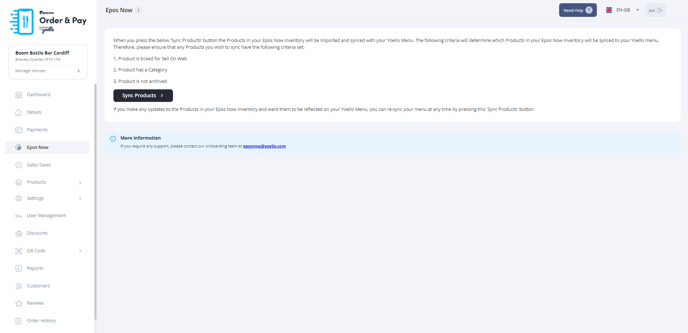 See below for some additional videos